The Context
China is a country that is constantly changing, renowned for its strong economy, rich cultural heritage, and breathtaking natural landscapes. With a population of over 1.4 billion people, education in China is critical to shaping the country's future.
Despite significant improvements over the years, the Chinese education system still faces many challenges. The wide disparity between rural and urban regions is one of the most severe problems. Many children in remote and impoverished areas of the country receive poor schooling due to a lack of modern facilities and teaching tools. Another challenge is to provide equal opportunities for all students, regardless of socioeconomic status.
These are undoubtedly tricky problems, but the Chinese government has demonstrated commitment to addressing them, with significant investments in infrastructure and initiatives targeted at closing the existing and launching a modernization process.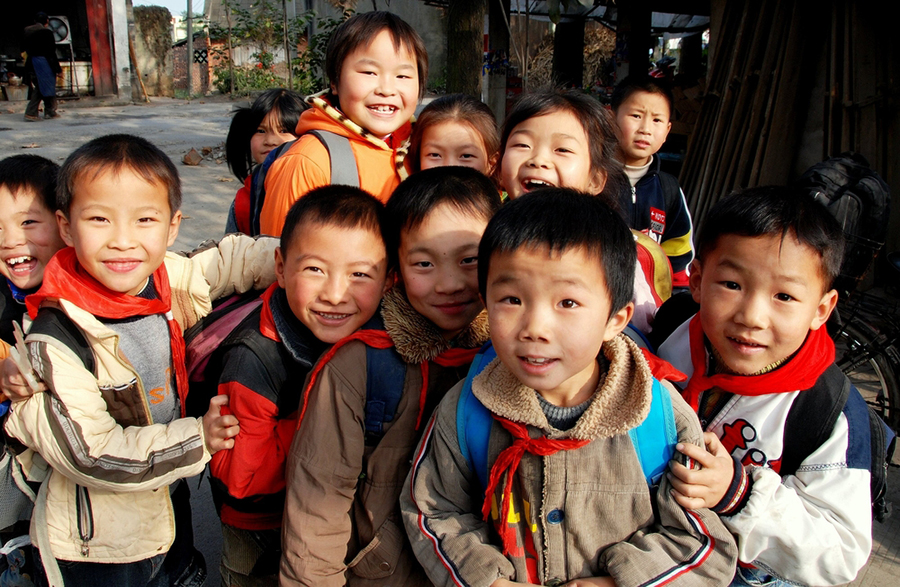 ST Foundation's presence
In 2014, The ST Foundation began operations in China. By enrolling in the first Introduction to Computers Basics Facilitation Course (ICBF), a group of volunteers joined the team with the help of the ST factory in Shenzhen. The aim was to educate volunteers from the area.
Many colleagues committed to the Foundation's goal due to this event, and activities have gradually increased since then. Volunteers from ST have contributed their time to broaden the DU Program's reach, which has helped the organization advance its initiatives.
Activities in 2020 were gradually affected by the COVID-19 pandemic, which caused a suspension from February to October. The restart of regular classes occurred gradually throughout 2021.
The program is now running smoothly and has reached over 4,400 beneficiaries since its inception.