The Context
China is the world's second-largest economy, just after the USA. It outperforms other countries in developing Asia on indicators like growth and per capita income. Its economy is one of the few that continued to expand during the Covid-19 global pandemic. However, despite the efforts made by the government to stabilize employment and the financial hardship of the country's most at-risk population, there are still over 600 million Chinese living in absolute poverty, who earn on an average $150/month. The country still struggles with considerable gaps between its urban centers and rural areas, where disparities persist, affecting, among others, access to education.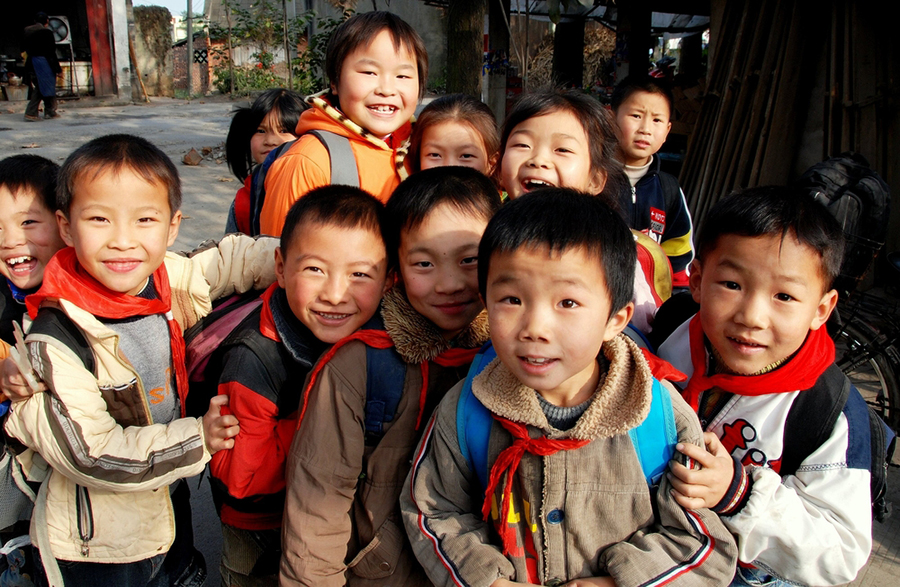 ST Foundation's presence
The ST Foundation started working in China in 2014. With the support of the ST plant of Shenzhen, a group of volunteers decided to join the team by attending the first Introduction to Computers Basics Facilitation Course (ICBF). The goal was to train local volunteers.
This event led many to pledge themselves to the Foundation's mission, and activities have grown steadily since. ST volunteers have helped the organization boost its projects, dedicating their time to extend the DU Program's reach.
The Covid-19 pandemic progressively impacted activities during 2020, leading to a gradual suspension from February till October. Regular courses were then slowly but steadily restarted during 2021. And, with activities going back to normal, the Program even hit the milestone of reaching over 4,200 beneficiaries since its inception.