The Context
Over the last decades, the country worked extensively to transform itself from an agrarian society into the world's second-largest economy, lifting hundreds of millions of people out of extreme poverty. As part of bigger plans to change China into a "moderately prosperous" society, the Chinese Communist Party set an unprecedented goal to eradicate poverty in China by the end of 2020. On November 23, 2020, the government announced that the goal was met.
Despite the announcement, if we evaluate the World Bank criteria set to assess poverty in the different world regions, we notice that China indeed eliminated absolute poverty, but not the poverty defined for upper middle-income countries to which it belongs. And around 14% of its population still fell below this poverty line of $5.50 per day in 2022[1].
[1] For further details: https://worldpopulationreview.com/country-rankings/poverty-rate-by-country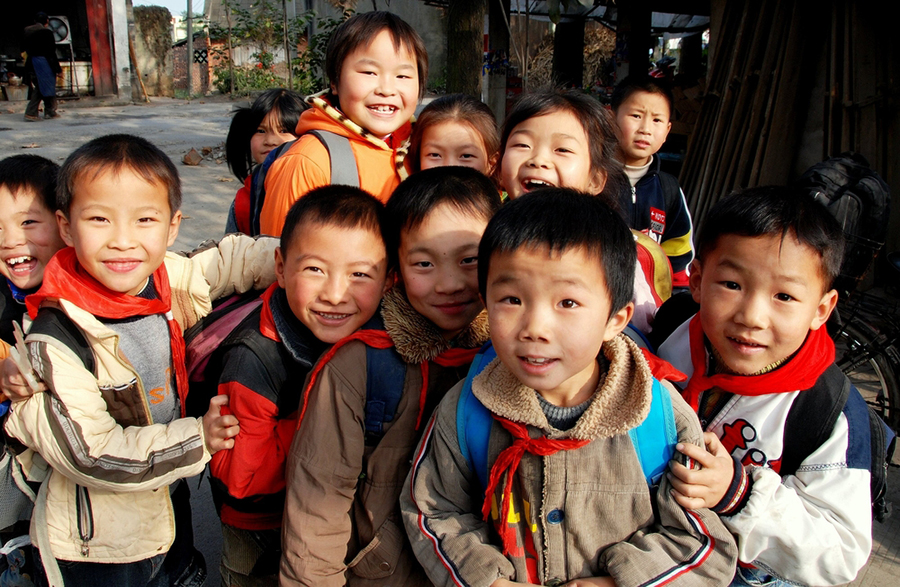 ST Foundation's presence

The ST Foundation started working in China in 2014. With the support of the ST plant of Shenzhen, a group of volunteers joined the team by attending the first Introduction to Computers Basics Facilitation Course (ICBF). The goal was to train local volunteers.
This event led many to pledge themselves to the Foundation's mission, and activities have grown steadily since. ST volunteers have helped the organization boost its projects, dedicating their time to extend the DU Program's reach.
The Covid-19 pandemic progressively impacted activities during 2020, leading to a gradual suspension from February till October. Regular courses were then slowly but steadily restarted during 2021. Now with activities going back to normal, the Program even hit the milestone of reaching over 4,200 beneficiaries since its inception.