India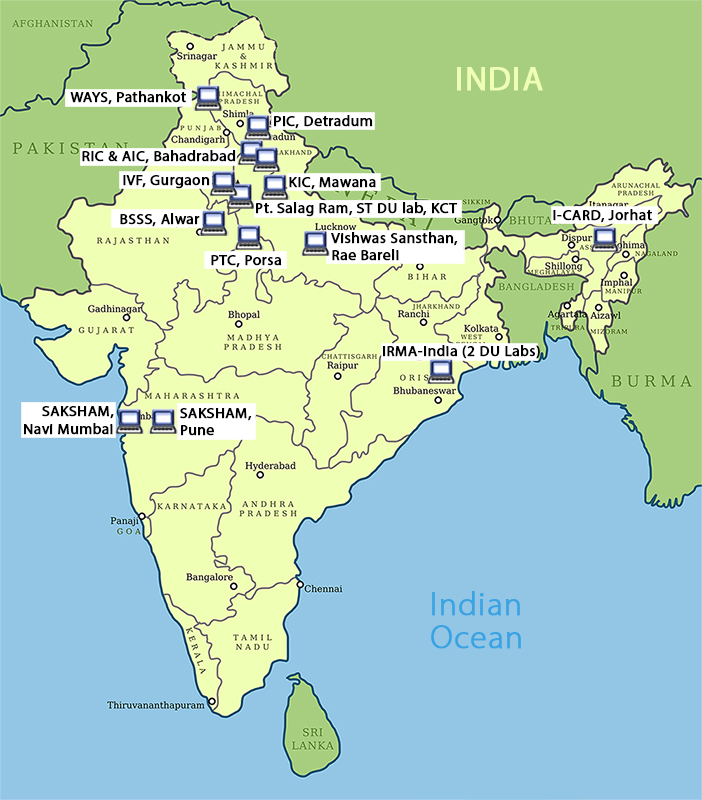 India has made remarkable economic improvement over the last few decades and it's currently one of the largest economies in terms of purchasing power parity. Despite this development, more than 260 million people in India live in poverty and this situation acts as a constraint on the education of children.
The last decade in India has witnessed a progressive growth in internet adoption. However, the current internet penetration rate is only 15%. Given the country's population of approximately 1.3 billion people, this is a relatively low penetration rate which shows that almost 1.1 billion people are still offline and continues to remain the largest non-internet user population in the world.
These figures are an ardent call to demonstrate clearly the urgency of the situation in the country and how it's important to take an action that can speed up the process of eliminating the existing digital divide.
This context shows how, among the country's priorities, we can find the need to offer a better education and create the right infrastructures.
With the support of the ST plant of Greater Noida the DU Program was launched in the country in 2003. The key scope of the initiative was to provide new educational opportunities and resources that were locally absent.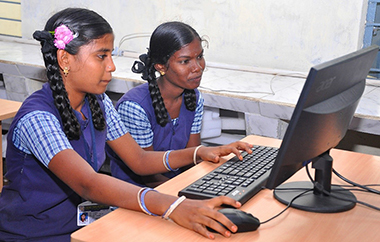 As of today the program is continuing well with 40 active centers which were set up with the collaboration of two major groups of partners: NGOs and public schools.
Throughout the year the activity grew steadily, also thanks to the support of 20 local ST volunteers that are supporting the Foundation, for both the Tablet for Kids course and the classic ICB course. Moreover, India has become the reference for Far East countries to further implement the Tablet for Kids course coordinating "train the trainer" sessions whenever needed. Please find the details in the dedicated section.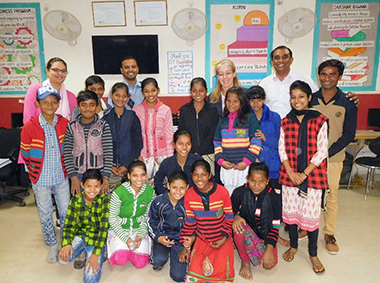 In 2017 the country was involved in an impact evaluation project, with extremely positive results, contributing to the creation of a new toolkit that is now used to monitor the impact of the DU program in all intervention areas.
In 2018 a milestone was reached, in fact on the basis of the good results of the activities and considering the potential of the country it has been decided to create a new organization: ST Foundation India.
2019 has begun under the guidance of the new organization and as of March 2019 over 83,000 beneficiaries were reached since the inception.