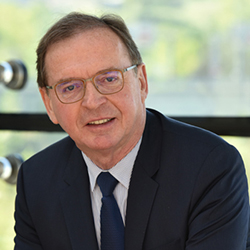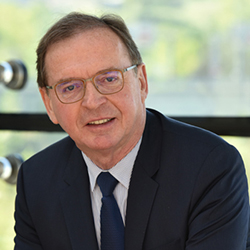 Board Member
STMicroelectronics Foundation
Claude Dardanne has spent most of his career in the semiconductor field. He was employed by STMicroelectronics from May 2nd 1994 to March 31st 2023. Claude Dardanne started his career late 70's at Thomson Semiconductors, a predecessor company to ST, from 1982, he was marketing responsible for microcontrollers and microprocessors products. He joined Apple Computer France in 1989 as Marketing Director, before returning to semiconductors at Alcatel in 1992 and then joining ST in May 1994.
Mr. Dardanne was then successively in charge of developing the strategy of the Memory Products Group (MPG), leading the Memory and Smart Card Products Divisions. In 2007, ST consolidated the Microcontrollers, Memories and Secure MCU Products activities to form the MMS Products Group and appointed Mr. Dardanne Corporate Vice President and MMS General Manager. Under his leadership, MMS has become a key asset in revenue and market-share growth and profitability and in 2021 ST became the worldwide leader in the microcontroller market.
In January 2016, ST's MMS and Digital activities were brought together under the responsibility of Mr. Dardanne, then President, Microcontrollers and Digital IC's Group (MDG) and member of ST's Executive Committee.
In his role of President of the MDG organization, he has fully supported ST's transformation and growth, inspiring and driving various initiatives. The assets generated by MMS were consolidated, and the Digital activities successfully redeployed, particularly in the areas of RF communication.
Through his leadership, he has attracted, developed, and retained people and built an outstanding and talented MDG Organization. Mr. Dardanne has consistently discharged his obligation towards the Company to its full satisfaction and achieved outstanding results for its benefit.
After a long career, Mr. Dardanne has decided to retire. Since January 1st 2022, he was no more acting as MDG President and transitioned his duties towards his successor, but he continued until the termination date on specific CEO projects.
Claude Dardanne was born near Limoges, France, in 1952, and graduated with a degree in Electronic Engineering from the Ecole Supérieure d'Ingénieurs en Génie Electrique in Rouen, France.