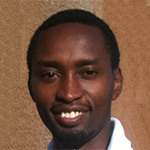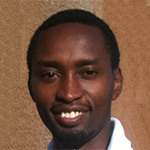 Local Representative
STMicroelectronics Foundation
The mother of René-Michel MUNYEMBARI has been a nurse until her retirement. His father was a well-known politician until his retirement.
Born in Burundi on the 15th day of July in 1981, seventh in a family of ten children, he will attend French schools in various countries where his father was ambassador and he received a standard school development in one of the best Jesuit high school of his country "Lycée du Saint Esprit."
He also studied at the University of Ngozi, Ngozi is a city located in northern Burundi where he lived ever since and obtained a bachelor's degree in industrial computing science. He worked as head of the laboratory of informatics within the Lycée Technique Alessandro Rossi, responsible for the maintenance of computer equipment and work of self-financing (September 2007 – May 2012).
From May 2012 until today, he is an IT consultant and local representative for ST Foundation.